Shopping for the kids
Before we discuss the beautiful colors in the mall we must discuss
Modern Family. I am a taper~ everything goes on the DVR so I am a few weeks behind at any given time. Over the weekend I finally watched the Modern Family when Phil's wife and daughters all had their period at the same time~ and on his favorite day Leap Day. I have not laughed this hard at a show in ages. It was an episode for the record books if only for the line…."on, no" and the look on his face when he put 2+2+2 together as the three women sat on the couch crying. Priceless especially for me~ as I grew up in a house with three daughters, a mom and even a female cat. My poor dad.
Shopping… there is so much to say but today I need to focus on those readers with kids. Please go to Children's Place. The stores look outstanding. Here are just a few items that stand out~
  The dress under the jacket is a sleeve purple sequin dress which you would buy in Lester's for $75~ here it is about $40 on the ticket. It is amazing.
 The shorts are not just cool but the flower makes them current. The tank has sparkle fip flops she will love.
 This skirt comes in purple, silver and blue. It is to die for.
 Amazing and in pink, purple and black as well.
 Love Hello Kitty~ having a moment.
For Hunger Games merchandise you have to head to Hot Topic. Sure they sell music from The Used, 3 inches of Blood and God Forbid (yes really and no its is not Yiddish music) but they also have the best and only real Hunger Games assortment.
<
p style="text-align: justify;">
 This is one of several tee shirts
 Key rings of course
 watch…. and the list goes on
For the older girl~ say 12-16 Delia's is your place for dresses and fashion
 this is adorable
 rompers!!  
 lace and one shoulder
 crochet details  
 neon pops all over
 floral denim  
 boho details
While we are on the topic of shorts and these short shorts today I got some very exciting news. My kid's school has instituted a dress code. No open back shirts unless you have a tank under it (no bras showing), boy's must wear belts (no prison jeans), girls shorts must come to the end of their finger tips, no tight mini skirts and no short skirts unless you have on tights or leggings. My daughter is devastated she can no longer wear the denim diapers I really hate her wearing to school. On the upside she promptly said, well then we have to go shopping. If there is a way for girl's to get to shopping~ they will.
This week I have plowed through a stack of
magazines as I await the next book club book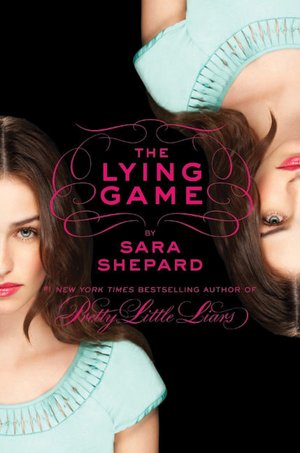 Based on the cover~ it looks excellent.
Time for bed. On the way home from the mall today I almost nodded off on route 78~ not a good thing but I had to watch Smash last night. Obsessed with the show now. Besides my allergy meds are kicking in.